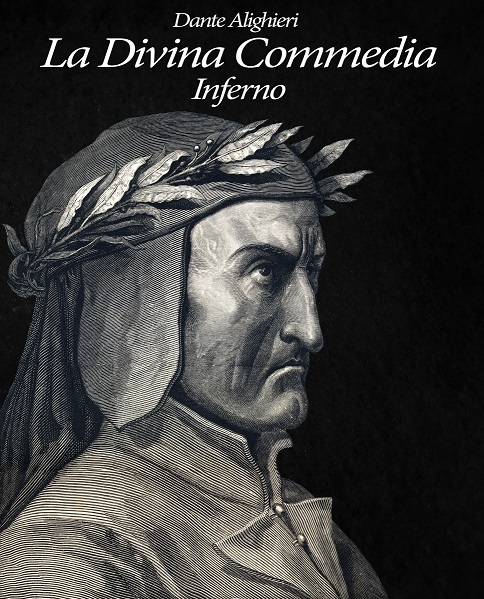 La Divina Commedia, composta da Dante Alighieri nei primi vent'anni del XIV secolo, 
è universalmente ritenuta una delle più grandi opere della letteratura di tutti i tempi.
Le illustrazioni per la Commedia di Gustave Dorè sono divenute un riferimento iconografico imprescindibile 
non solo per i lettori successivi di Dante ma per tutti coloro che hanno cercato di trasporlo sul grande schermo.
Per la prima volta Dante e Dorè diventano ora protagonisti di un libro pop-up - cioè di ciò che è più vicino alla dinamicità
del cinema pur conservando la forma base del libro - grazie all'opera di uno
dei più apprezzati paper engineer a livello internazionale: Massimo Missiroli.
Il cartotecnico italiano, già vincitore del Premio Andersen nel 2001
e candidato al premio Meggendorfer nel 2004, ha infatti realizzato,
in collaborazione con Paolo Rambelli dell'Università di Bologna per la parte testuale,
una straordinaria versione pop-up dell'Inferno Dantesco,
sfruttando per ogni illustrazione una diversa tecnica di sviluppo verticale delle figure,
così da rinnovare ad ogni pagina lo stupore per la capacità evocativa del capolavoro dedicato da Dorè al capolavoro di Dante.
Un'opera unica ed originale che i collezionisti di pop-up, così come gli amanti di Dante e di Dorè non possono non possedere.

The Divine Comedy, composed by Dante Alighieri  in the first twenty years of the XIV century, 
is widely considered one of the greatest works of world literature of all time.
The illustrations by Gustave Dorè for the Divine Comedy became an unavoidable iconographic reference
point for the following readers of Dante as weel as for all the directors who tried to transpose it on the big screen.
Now, for the first time, Dante and Dorè become protagonists of a pop-up book – that is, of what is most close to the dynamicity of cinema while retaining the basic form of books – thanks to the work of one of the most appreciated paper engineer of the world: Massimo Missiroli.
The Italian engineer, already winner of the Andersen Prize in 2001 and nominee to the Meggendorfer Prize in 2004, realized, together with Paolo Rambelli of the University of Bologna for the reduction of the text, an extraordinary pop-up edition of Dante's Hell, using a different tecnique of vertical development of the figures for any illustration, so as to renew the wonder for the evocative power of the masterpiece
dedicated by Dorè to the masterpiece by Dante on every page.
A unique and original book, that pop-up collectors, as weel as the lovers of Dante and Dorè, cannot but have.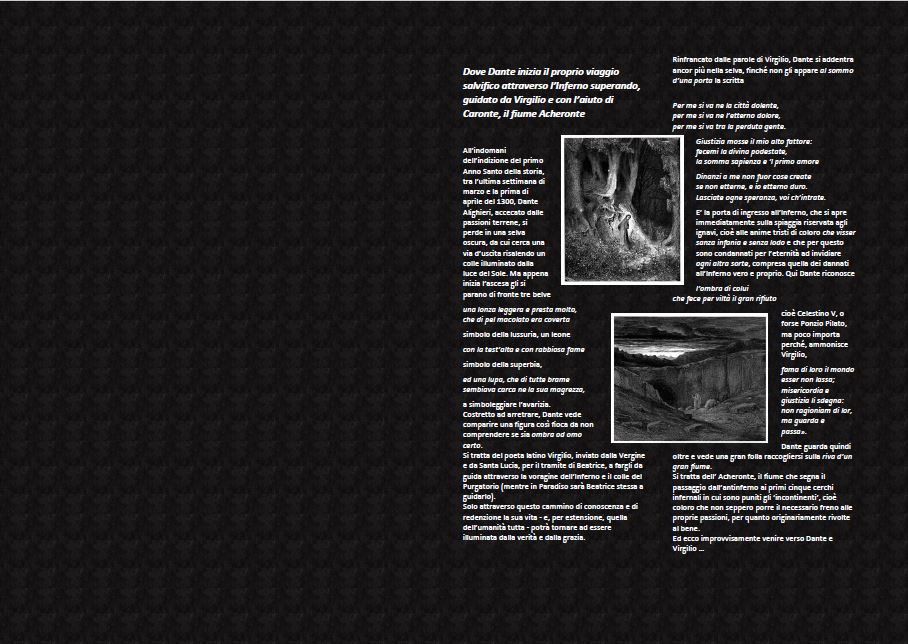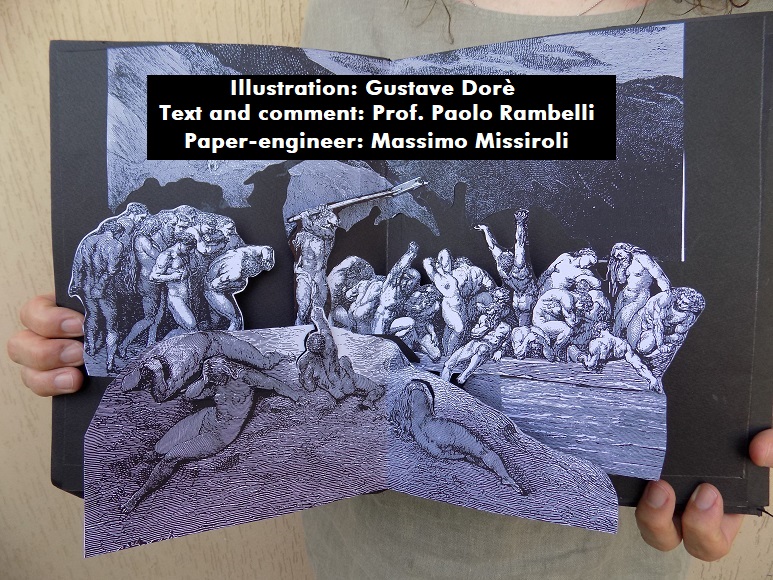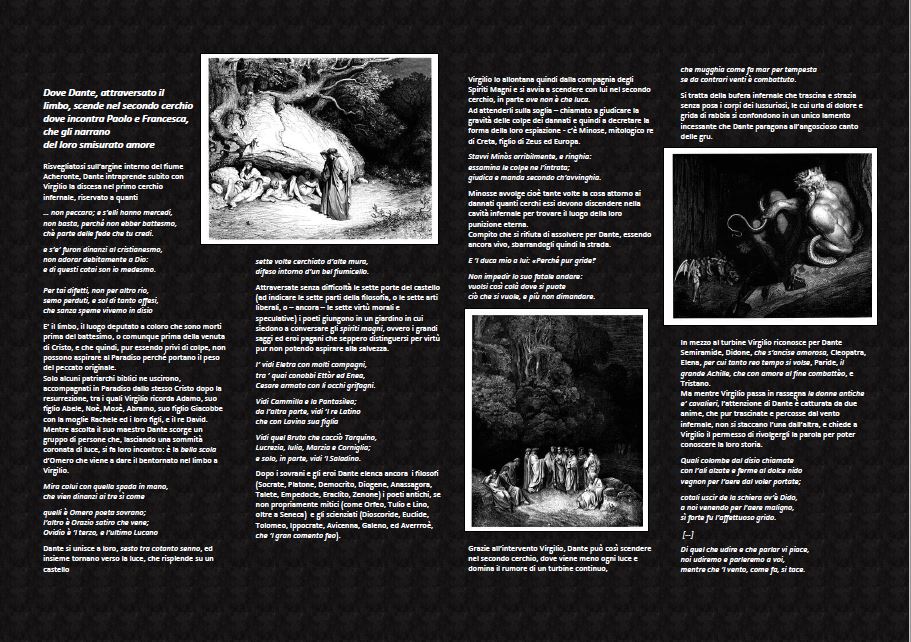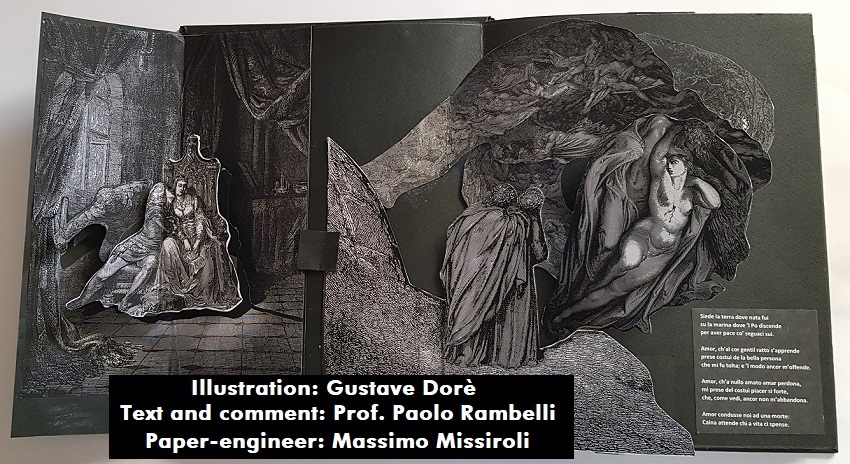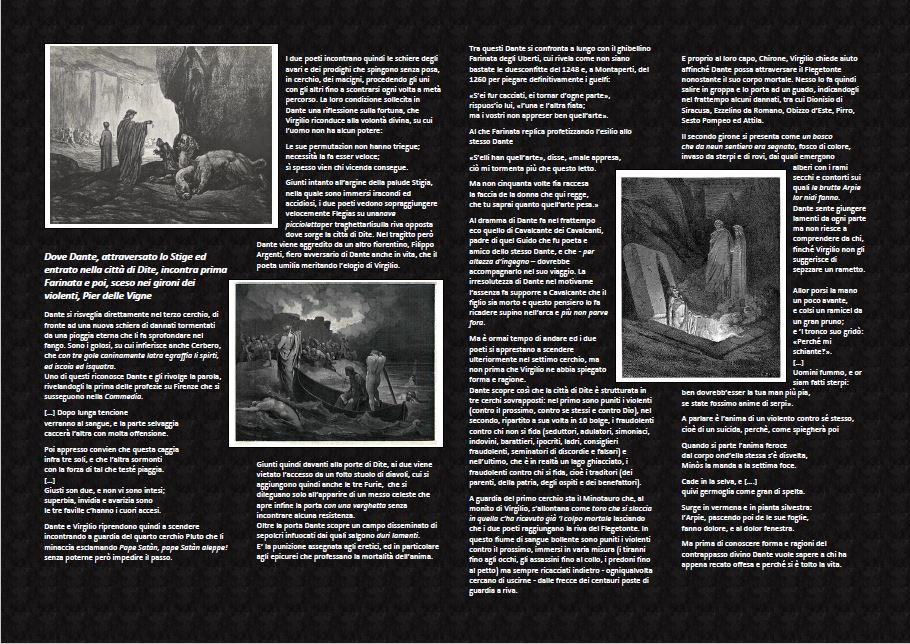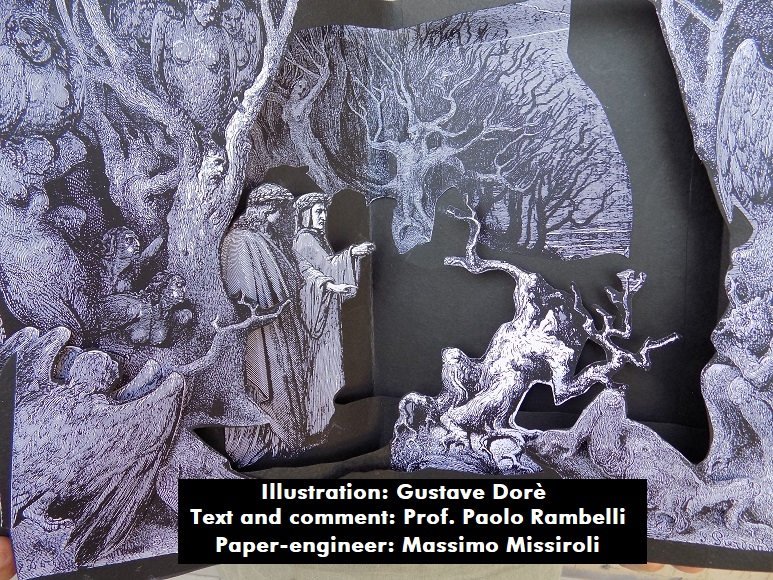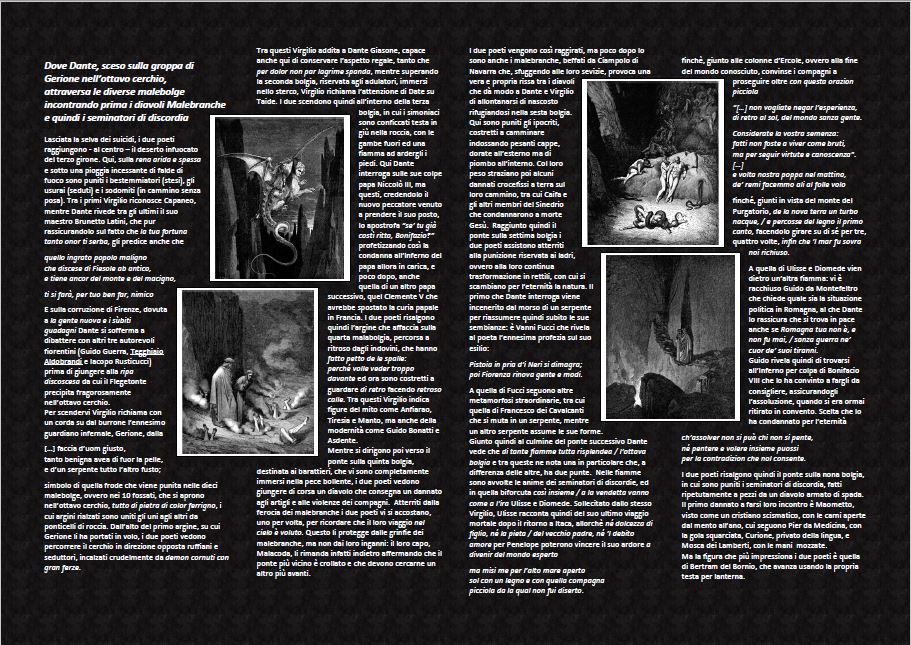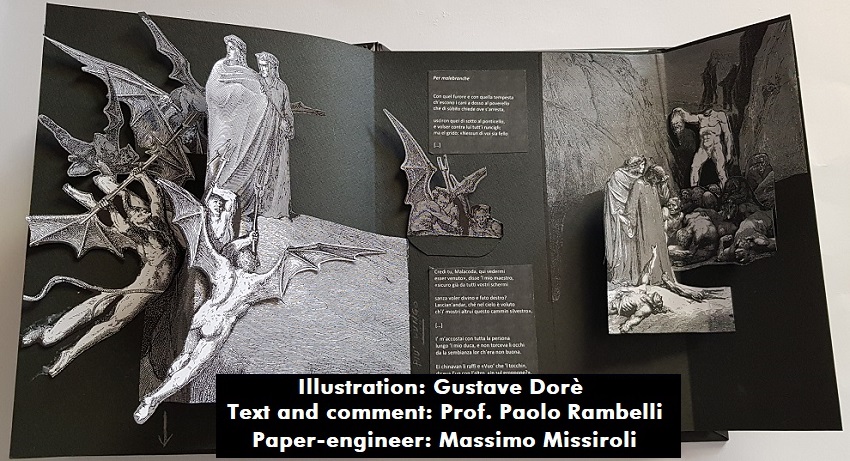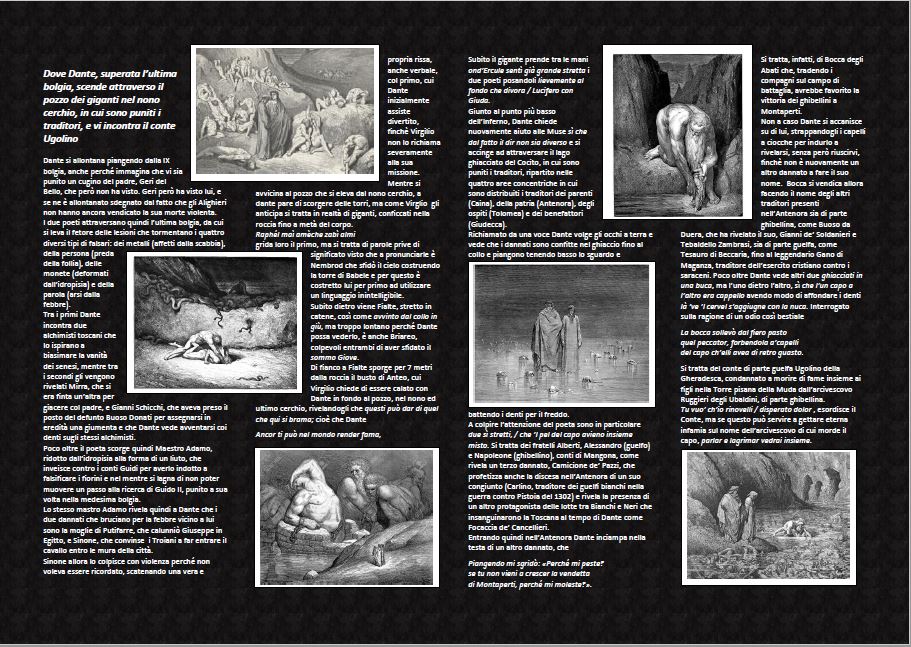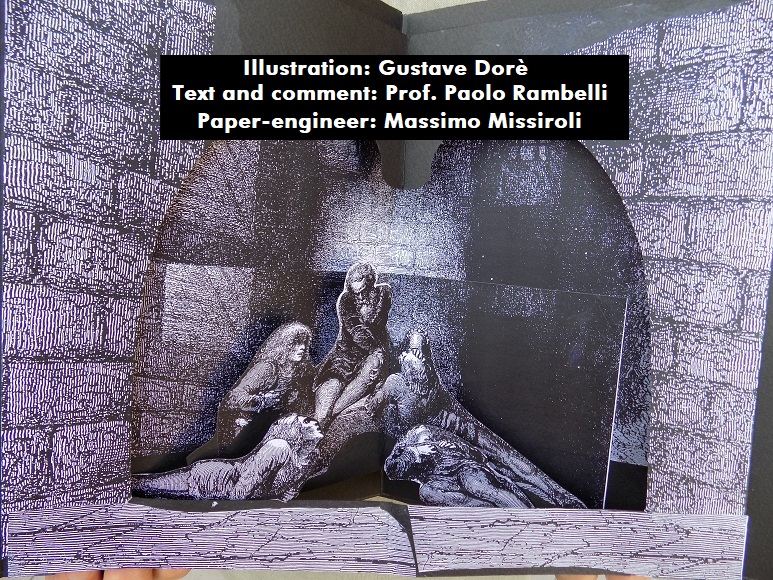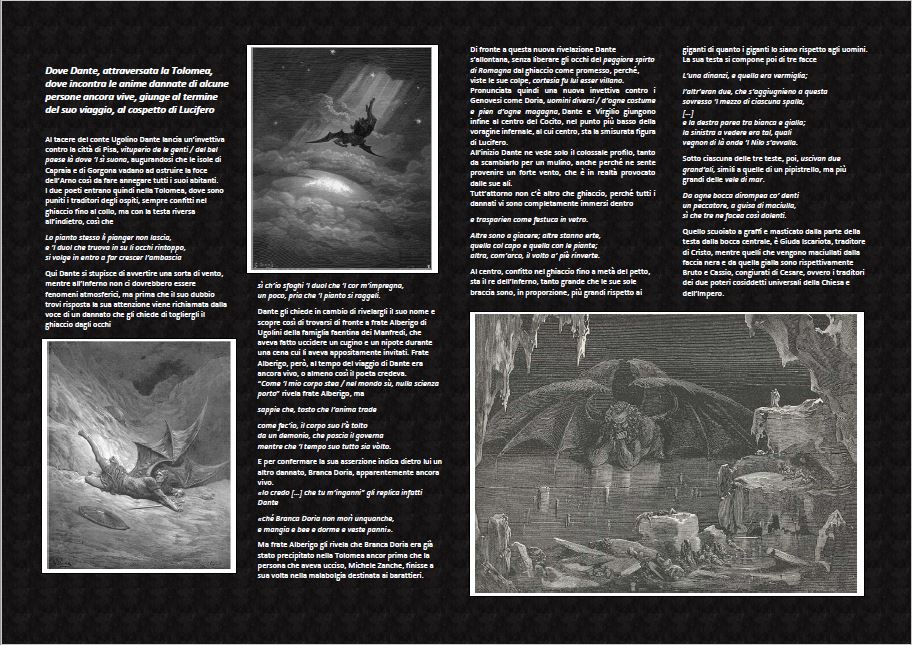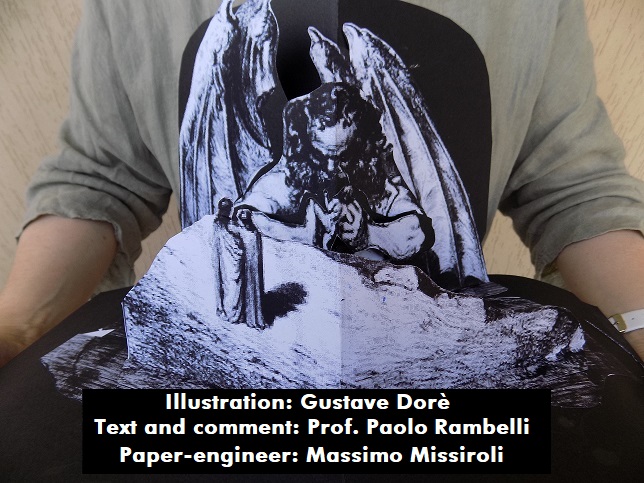 ADDITIONAL DETAILS & DIMENSIONS
Product Size: Height: 10,62" (270.00 mm) | Width: 8.26" (210.00 mm) 
Pages: 12 double pages
Contacts:
Paolo Rambelli
paolo.rambelli2@unibo.it
Massimo Missiroli
massimo.missiroli@gmail.com
Exclusive agent for the Chinese market
Ms. Sara Wang
nnculture@qq.com
About authors:

PAOLO RAMBELLI
Laureato con lode in Lettere Moderne presso l'Università di Bologna nel 1995, ha poi conseguito il dottorato di ricerca in italianistica presso l'Università di Perugia.
Dal 1998 al 2002 è stato teaching assistant di lingua italiana a Londra, presso UCL (University College London). Rientrato in Italia, ha insegnato letteratura italiana presso le università di Bologna, Modena e Ferrara. Attualmente insegna tecniche editoriali presso la Scuola di lingue e letterature dell'Università di Bologna.
Iscritto all'Albo Nazionale dei Giornalisti dal 1990, ha collaborato con diverse testate giornalistiche e curato l'ufficio stampa per diversi enti pubblici e privati, tra cui la Fondazione Cassa dei Risparmi di Forlì, di cui - dal 2009 - è responsabile dell'Area eventi e relazioni esterne, curando in tale veste l'organizzazione di mostre d'arte, convegni ed incontri letterari di rilievo nazionale.
E' stato segretario del Centro Interuniversitario per lo studio del Classicismo tra Settecento e Ottocento e membro del Comitato Scientifico del Centro Studi sui Linguaggi del Teatro "Diego Fabbri". Dal 2010 al 2014 è stato presidente dell'Istituto Musicale "Angelo Masini"di Forlì e dal 2008 è segretario del Centro Studi delle Raccolte Piancastelli. Dal 2019 è assessore alla cultura del Comune di Forlimpopoli.
Ha all'attivo oltre 50 pubblicazioni in Italia ed all'estero di carattere scientifico, e oltre 100 pubblicazioni di natura divulgativa.

Paolo Rambelli graduated with honors in Modern Literarure at the University of Bologna in 1995 and gained his doctorate in Italian Studies at the University of Perugia.
From 1998 to 2002 was teaching assistant of Italian language in the Italian Department of University College London. Back in Italy, he taught Italian literature at the University of  Bologna, Modena and Ferrara. He currently teaches publishing techniques at the School for Languages of the Universityof Bologna.
Enrolled in the National Register of Journalists, he contributed to several news organizations and oversaw the media relations for many public and private bodies, including the Fondazione Cassa dei Risparmi di Forlì, from 2009, as its manager for commuinication and events, such as national level exhibitions, conference and literary enconuters.
He was registrar of theCentro Interuniversitario per lo studio del Classicismo tra Settecento e Ottocento and a member of the Comitato Scientifico del Centro Studi sui Linguaggi del Teatro "Diego Fabbri". From 2010 to 2014 he was President of the Istituto Musicale "Angelo Masini" in Forlì. From 2008 he was Secretery of the Centro Studi delle Raccolte Piancastelli.
From 2019 he was assessor for the Cyulture of the nunicipality of Forlimpopoli,
He published more than 50 essays and more than 100 populartexts
MASSIMO MISSIROLI
Massimo Missiroli (Forlì – 1957), esperto di didattica dell'immagine, per diversi anni è stato consulente per progetti di educazione all'immagine per scuole e comuni.
Nel 1991 ha iniziato a progettare pop-up e il suo primo libro, "Iciest day ever", illustrato da Richard Scarry, è stato pubblicato da Little Simon (USA) nel 1997.
Ha realizzato per la Schreiber Verlag (DE) le edizioni pop-up di "Struwwelpeter" e "Max und Moritz", versioni tridimensionali e animate di due famosi classici dell'editoria tedesca.
Fra le pubblicazioni realizzate fino ad oggi ricordiamo inoltre: "Pinocchio pop-up", per la Emme (2002), che nel 2004 gli è valsa una nomination al premio Meggendorfer; i titoli pop-up realizzati a quattro mani con Agostino Traini (a firma AgoMas) progettati per DeAgostini; "Il Presepio" (con le illustrazioni originali di Emanuele Luzzati, rielaborate dallo Studio Lastrego e Testa) e "La casa dei Gatti",  illustrato da Nicoletta Costa, realizzati per Gallucci editore.
Per Rizzoli International ha ideato nel 2010 la pagina pop-up contenuta all'interno del libro fotografico "Kenzo".
Nel giugno 2001 ha ricevuto, per il suo lavoro di paper-engineer, il prestigioso Premio Andersen assegnato dalla omonima rivista.
https://www.instagram.com/massimo.missiroli/

Massimo Missiroli (Forlì – 1957), expert in education of the image, for many years he worked as advisor for projects on education of the image for schools and councils.
In 1991 he began designing pop-up books and his first book "Iciest day ever", illustrated by Richard Scarry, was published by Little Simon (USA) in 1997.
He realized for Schreiber Verlag (DE) the pop-up editions of "Struwwelpeter" and "Max und Moritz", 3D and movable versions of two famous classic tales of german publishing.
Among his publications released until today, these are worth mention: "Pinocchio pop-up", for Emme publishing (2002), for which in 2004 was nominated for Meggendorfer awards; pop-up titles made in collaboration with Agostino Traini (signed as AgoMas) designed for DeAgostini; "Il Presepio" (with original illustrations by Emanuele Luzzati, redesigned by Studio Lastrego and Testa) and "La casa dei Gatti",  illustrated by Nicoletta Costa, realized for Gallucci publishing.
In 2010 for Rizzoli International he conceived the pop-up page included inside the photographic book "Kenzo".
In june 2001 he was awarded, for his paper-engineering work, with the prestigious Andersen Prize assigned by the homonymous magazine. 
https://www.instagram.com/massimo.missiroli/


Richiesto patrocinio e logo al Ministero per i beni e le attività culturali